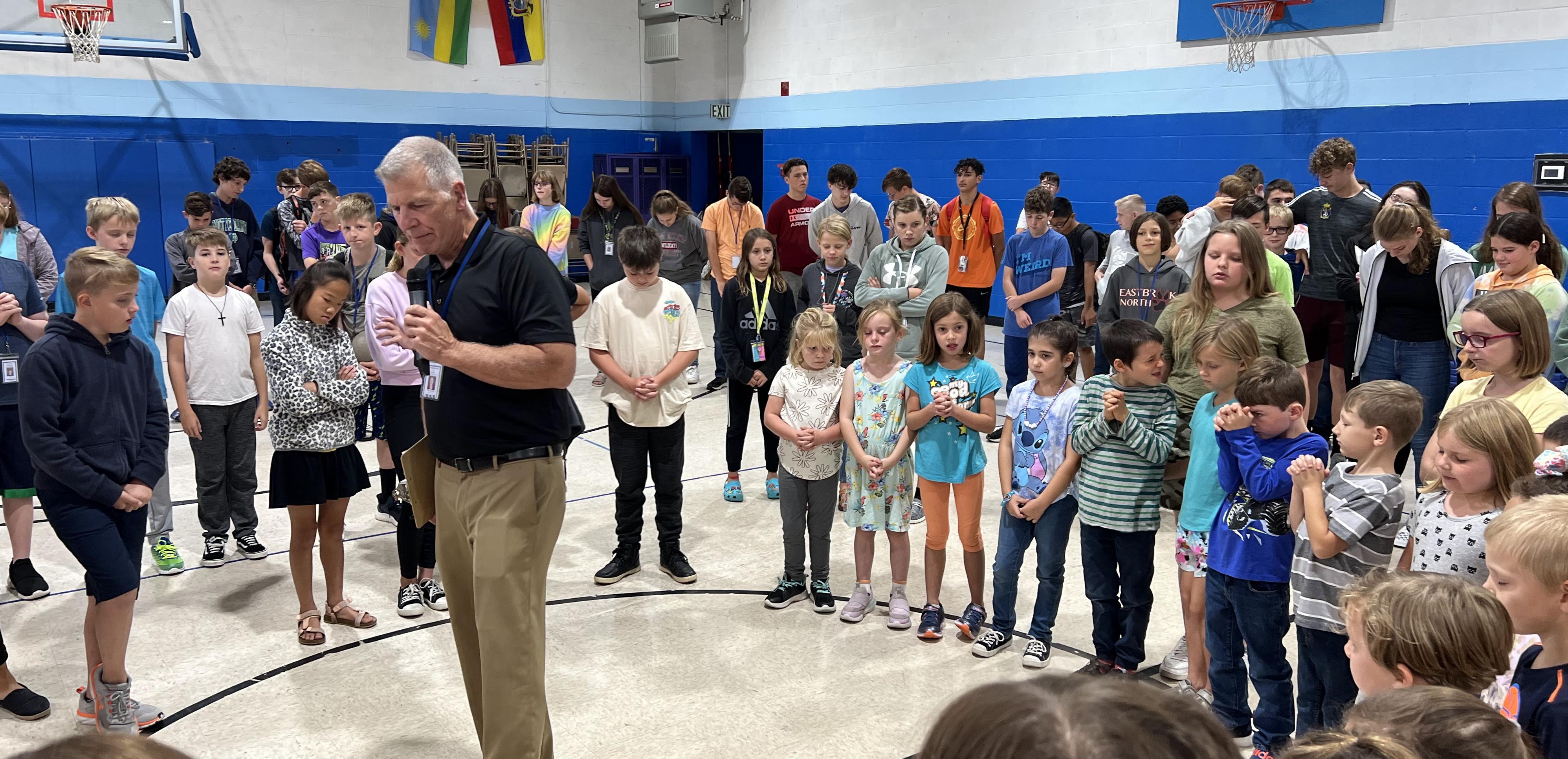 Vision Statement
The King's Academy is a school where all subjects are presented from a Christian Worldview, all teaching is integrated around the revealed Word of God, everyone is committed to developing God's best for each student spiritually, academically, morally, and socially through every program and activity, and every student is prepared to meet and accept God's calling on their lives.

Philosophy
King's offers a loving family atmosphere where students are encouraged to grow in their relationships with Jesus, their families, teachers, classmates, and others as they are academically and spiritually prepared to be tomorrow's servants wherever God calls them to serve.
We embrace the biblical exhortation for parents to direct the education of their children. We will gladly collaborate with parents as we work together in every phase of the student's development and welcome parental participation.
We will make our faith evident to all who enter the doors of our school. We strive to live a transparent and authentic life allowing our relationship with God to illuminate every environment we enter.
About Us
The King's Academy is a Christ-Centered interdenominational college preparatory school located in Jonesboro, IN for K-12 students who have teachable hearts, moldable minds, and coachable spirits. We maintain a family atmosphere while challenging our students to achieve academic and moral excellence. But more than that, we hope that our students will grow in their faith and love for God and His Son Jesus Christ.

Now in our 27th year, we have a current enrollment of approximately 175, with a staff of over 20 full-time invested teachers. We are in proximity to two Christian Universities (Indiana Wesleyan and Taylor Universities) and work with them to provide college classes to our upperclassmen. We have a proportionate number of extra-curricular opportunities for our students including theater, soccer, volleyball, basketball, and several clubs. We set aside one week each spring to serve our community in an event called Servant Safari and our service can be as close as next door or all the way to Mexico.

We are a member of the Association of Christian Schools International (ACSI), accredited by the State of Indiana, and participate in their CHOICE program. We currently enroll a diverse group of students from six different school districts and many different churches.